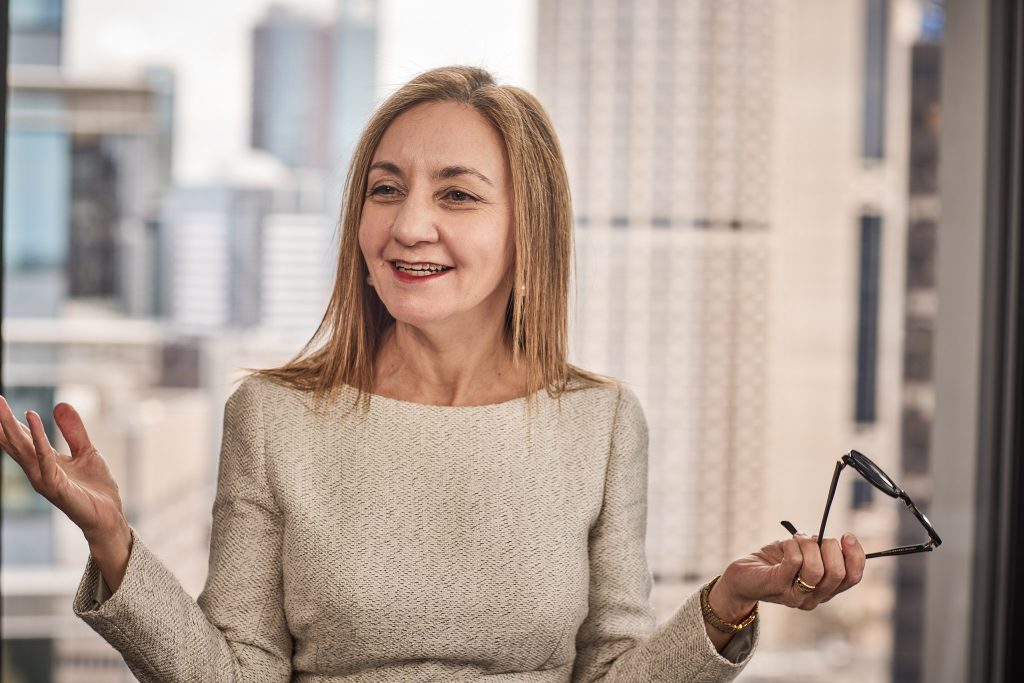 Julie-Anne has more than 30 years' financial markets and investment management experience across real assets and listed equities in Australia and overseas.
Julie-Anne joined Plenary Funds Management in 2021 responsible for creating and building the boutique infrastructure investment management business from a standing start through capitalising on the strengths of the Plenary Group.
Julie-Anne worked at AMP for more than 25 years in Sydney and London in equities management, corporate strategy and M&A and for 14 years in infrastructure, most recently as AMP Capital's Global Head of Social Care. While there, she founded and led the transformation of the Community Infrastructure Fund into the leading brownfield social infrastructure fund in Australia and New Zealand of its day, comprising 18 assets with an enterprise value of more than $8 billion.
Julie-Anne previously worked in investment management at companies including Ord Minnett / J.P. Morgan, ANZ McCaughan and NZI Investments.
She is the founder of the Australian Chapter of Women in Infrastructure (WIN) and currently represents WIN in her role as a member of the Advisory Board at Infrastructure Partnerships Australia. In 2022, she joined the Finance and Investment Committee at Western Sydney University.
In 2015 Julie-Anne was named one of the 100 Women of Influence by the Australian Financial Review and Westpac for her contribution to promoting women in infrastructure.
Julie-Anne holds a Bachelor of Commerce and Masters of Commerce degree as well as being a Graduate of the Australian Institute of Company Directors.
When she is not managing infrastructure investments, Julie-Anne enjoys cooking, playing board games with her family and beating her best time in expert sudoku.  She has passed AMEB 7th Grade in Piano and has a wide interest in music.  She is also passionate about art and architecture and is a Governor of the Art Gallery of NSW Foundation.