Congratulations to Kathlyn and her husband Dirk on the arrival of their first child.
In Kathlyn's words.
"Starting a family is not always something you can plan.  As a woman who has a successful career in an industry that I love, the prospect of starting a family can feel career limiting and I imagine a lot of women forego advancing their careers and deprioritise career progression opportunities because they are actively trying to conceive.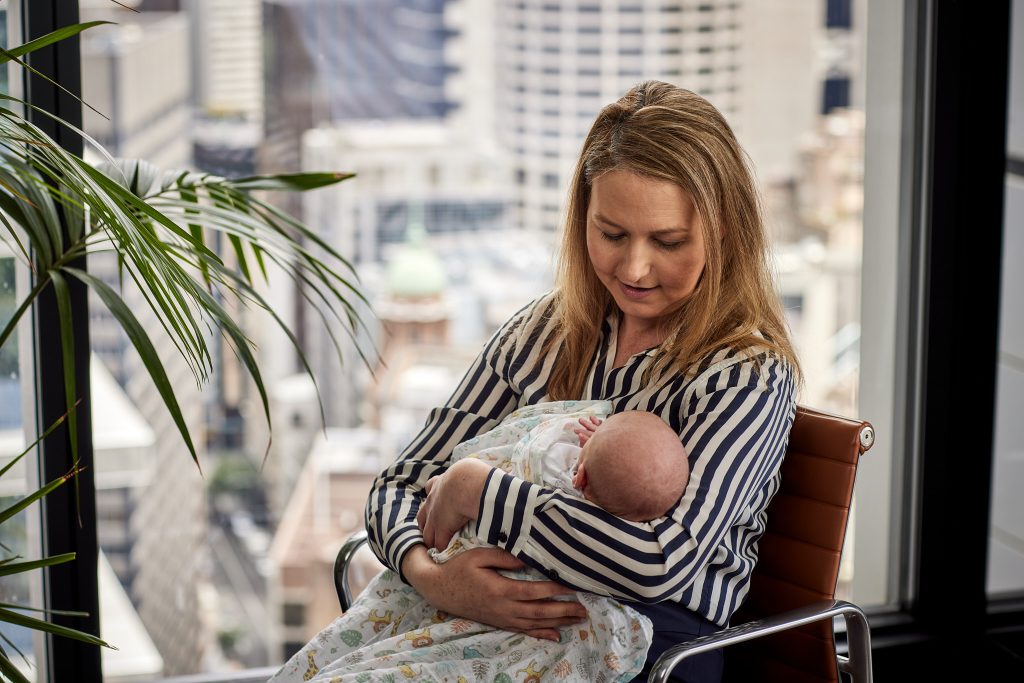 In my case, my husband and I have been on an emotionally, physically and financially draining journey over many years trying to fall pregnant.
As fate would have it, just as the amazing opportunity at Plenary Funds Management emerged, I was already four months pregnant with our miracle baby.
My first instinct in responding to this opportunity, sadly, was 'I can't accept this because I will lose my maternity leave benefits'.  Fortunately for me, Plenary Funds Management, without hesitation, waived the 12 months continuous service criteria in their employee leave policy so that I would qualify for parental leave benefits in my new role. This has allowed me, not only to accept a fantastic career opportunity with an organisation that has demonstrated its commitment to its employees, but also gives me peace of mind to take the time I need to be with my new family without added financial stress or concerns about job security on my return."
Kathlyn will return to work in July 2022.